Building your business's IT system can feel like a huge task. It can be even more difficult to maintain the system properly, preventing downtime and assuring that your business runs smoothly. While some companies opt for an internal IT person/team, others choose to outsource an IT provider.
We understand that it can be challenging to wrap your head around the idea of outsourcing an IT support and services provider. That's perfectly okay – and why we're here to help – with a guide to managed IT support and services.
What are Managed IT Services?
Rather than just fixing problems when they arise, many companies opt for a more comprehensive and preventative approach to their IT systems. By implementing an array of strategies – from employee security training to PC life cycle management – an IT support and services provider can help you build a strong and reliable foundation for your business to thrive on.
Think of your IT provider as an extension of your own team, always making sure your system is running its best. Of course, your provider should be readily available when you need immediate support. But, they should also go above and beyond support, creating a system that reduces downtime to begin with.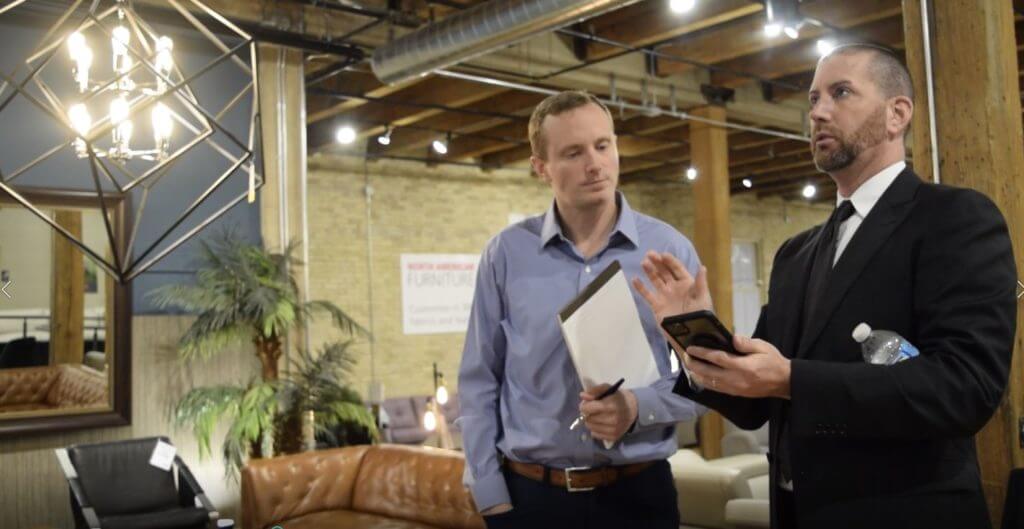 See an example of one of our managed IT support and services clients: Bachman Furniture, Milwaukee, WI>>
Does my Business Need Fully-Managed IT?
Today, most businesses need a strong technological foundation in order to succeed. There are multiple ways to get help, whether it be an internal IT person, an outsourced IT team, or a break-fix company when a problem arises. Our business revolves around managed IT support and services rather than a break-fix model. That's because we believe that the best type of support is the preventative kind.
What does a Managed IT Support and Services Provider Do?
1. System Security
Your company's IT system is full of sensitive information and therefore requires maximum security. Unfortunately, this is a huge challenge today due to an exponential rise in cyber threats. One of the top priorities of a managed IT provider is to ensure that all your company's information remains safe. Below are just a few of the methods we use to achieve this goal.
24/7 Monitoring Software & Antivirus
By installing proper software, we can identify changes to the system that may be result of a cyber-threat. Through early threat detection, we can stop criminals from inflicting damage to the system or obtaining data.
Employee Cyber-Security Training & Awareness
We've all heard the horror stories of large corporations whose private data was stolen or crypto-locked. Often, these breaches are the result of employee negligence. Therefor, one of the primary ways of ensuring security is through employee training and awareness.
As part of our managed IT support and services, we offer free cyber-security training. The online program walks employees through a variety of interactive scenarios related to email phishing and other common cyber- attack tactics. Boosting knowledge about the evolving world of cyber-crime will increase your systems overall security.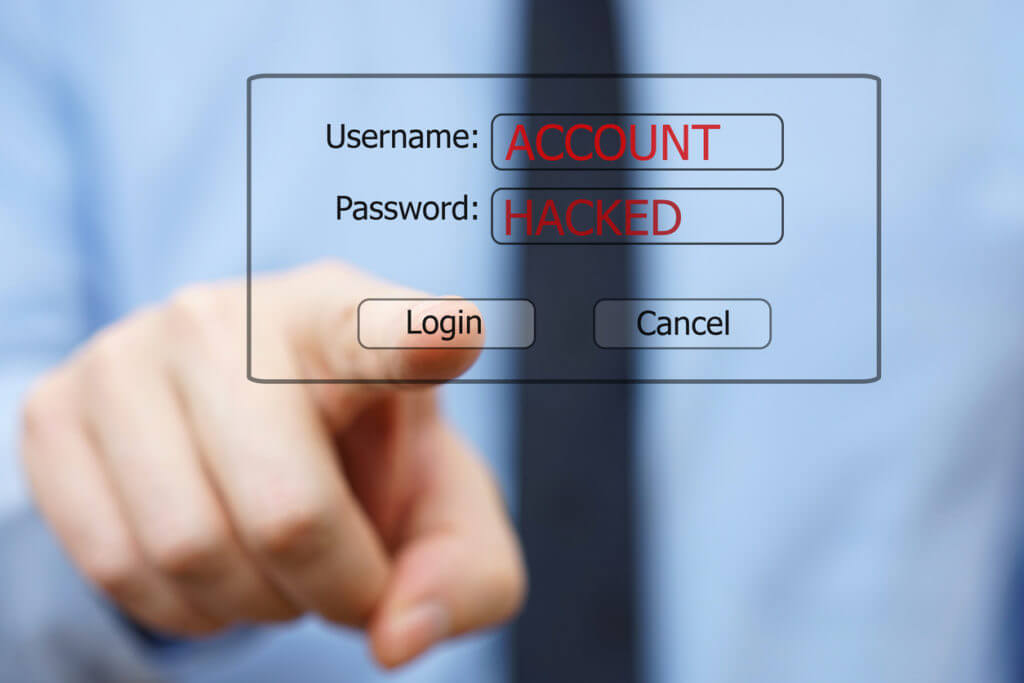 Local Admin Rights
Furthermore, limiting local admin rights is an effective way of managing your network's security. By taking the small step of going through your IT support provider to make system changes, you can block viruses, ransomware, and installation of unauthorized software and malware. Ultimately, these steps will save your business from downtime.
For a more in-dept look at your IT security: Check out our guide: Is Your IT Security up to Par?>>
2. Data Management
As previously discussed, the safety of your company's data is crucial. That's why proper data management should become an essential part of your IT game plan.
Monitored Backups
Most companies opt to back their data up in the Cloud. The Cloud offers flexibility, scalability, safety, and efficiency. Your IT support and services company can initiate cloud backups remotely. As part of our services, not only do we initiate backups every day, but our technicians fully monitor the backups to ensure that no data was lost.
Additionally, we encourage data redundancy. Keeping data in both local and cloud storage produces optimal recovery times. Redundancy also means that your important data is safe in multiple places, so you never have to worry about losing it.
3. PC Management
The foundation of your IT infrastructure is its hardware. Choosing the right pieces can be challenging and making mistakes can be expensive. Your IT support and services provider can maintain your system's integrity by monitoring the lifecycle of your PCs and helping you select the correct additions/ replacements.
Time to Buy New Computers
We understand that hardware is costly. However, replacing outdated pieces before it's too late can save you from unexpected expenses and the extreme cost of downtime. We help make the process simple by tracking the life of your computer and providing you with ample timelines for replacing them.
Purchasing Hardware
Having the right equipment for the job is extremely important. Sometimes, clients attempt to make purchases on their own rather purchasing through us – a practice we don't often suggest. Purchasing equipment through your IT support and services provider assures that you'll have the best hardware for the job. And (bonus!) we handle all warranties for you.
Hardware Recycling
Do you have a pile of old devices that you aren't quite sure what to do with? We offer a secure data destruction service that eliminated remaining data from your old machines. Then, we'll properly recycle the hardware for you.
4. Mobile Device Management
Mobile devices have become essential business tools. Cell phones, tablets and other mobile devices foster connectivity and productivity, but also pose a threat to your company's security. Through mobile device management, we can provide security and support on your mobile devices.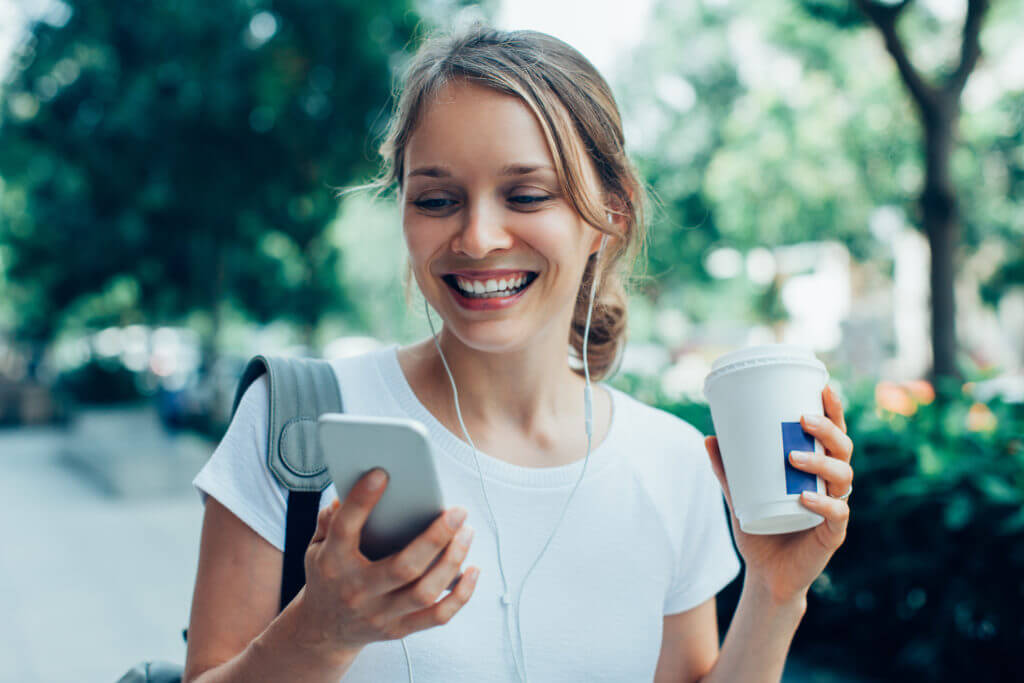 Mobile Device Security
There are a variety of ways to keep your company safe when its data walks out the door. We can enforce password requirements in case devices end up in the wrong hands, track lost devices, and even wipe data from lost devices remotely.
We also assist with device encryption! Encryption is a simple, yet highly effective security measure. Read more>>
Mobile Device Support
Our IT support goes beyond that of a desktop computer, printer, or other stationary office equipment. We can assist with management of applications, Wi-Fi, and business email settings.
Read more about mobile device security and support>>
5. VoIP Business Phone Management
Business phones aren't as simple as lines and hold buttons anymore. Though VoIP phone systems are highly customizable, flexible, and cost efficient, they do require some tech know-how.
3CX VoIP phone support is included with our managed IT support and services plans. Weather your cloud-based phone goes offline, or you simply want help with setting custom hold music, the managed approach guarantees the support your business needs.
Are you considering the switch to a VoIP business phone? Check out our guide: Is a VoIP Business Phone Right for you?>>
See how we tailored a VoIP business phone for Full Service Car Wash, Milwaukee, WI >>
6. Unlimited IT Support
All managed clients receive unlimited tech support. You no longer need to call around in order to find the right person for the job – we handle it all.
24/7 support is included for one predictable monthly cost, so you can say goodbye to random bills and excess hourly charges. Plus- you'll know that the job was done right, because unlike the pay-per-fix guys, we want your problem to be solved for good. Emergency support has a guaranteed response time of 1 hour or less. All other non-emergency requests are responded to within 3 business hours, guaranteed.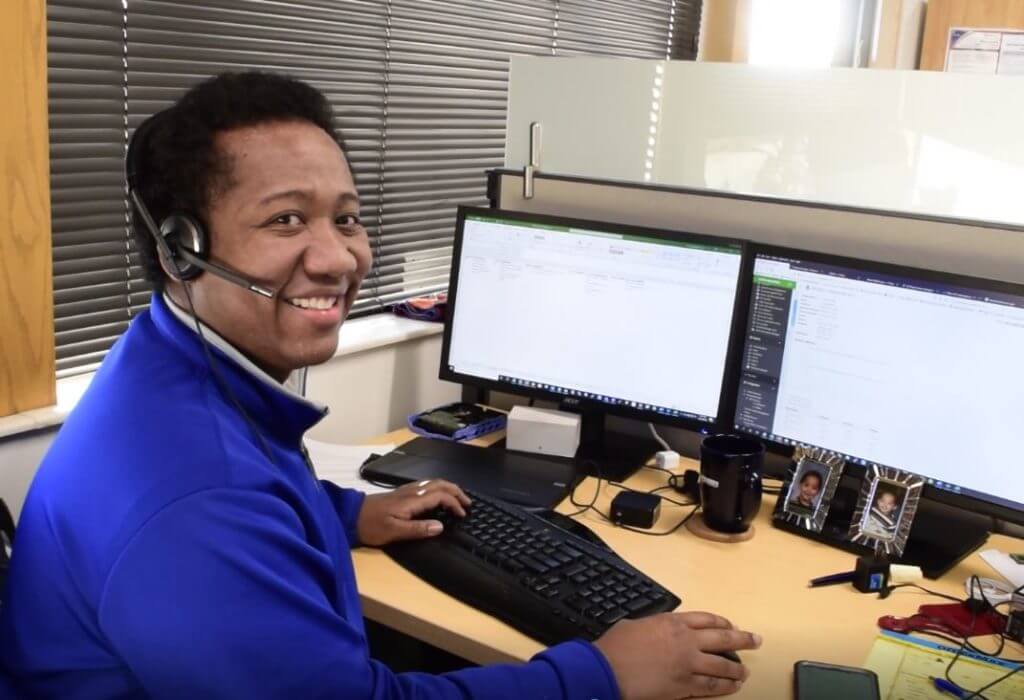 7. Quarterly Evaluations
The key to a stress-free IT system is preventative maintenance. Thus, the best way to keep on that path is with quarterly evaluation. Every three months, we'll visit your office and re-examine your business's IT goals. By discussing what's working well and what needs improvement, together we can create a system that exceeds expectations and fosters growth.
Read more: Managed IT Client Testimonials Milwaukee, Racine, Kenosha Co. >>
Conclusion
In conclusion, Managed IT support and services is a comprehensive, preventative approach to IT. By establishing a lasting partnership with a provider, you can have peace of mind in knowing that your IT system is taken care of. Interested in switching to a managed IT support and services model? Click here to contact us. Happy computing!