Access our company newsletter "The Download" Here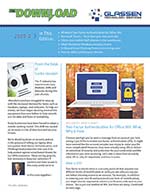 2020-2
What Is Two Factor Authentication For Office 365
Microsoft Teams - More Than Just Chat and Calls
Client uses Mobile VoIP phones in warehouse
What Shutdown Actually Means
A.I Based Email Phishing Protection Coming Soon
How to Safely Sanitize Your Devices
Download 2020-2 Here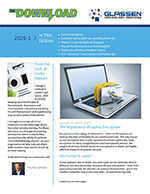 2020-1
Device Encryption
Customer saves $800+ On Monthly Phone Bill
Should You Remove Local Admin Rights?
Plantronics Wireless Headset System
3CX - Voicemail Transcription and Mobile App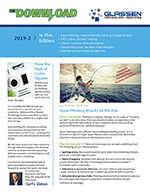 2019-2
Spear Phishing - How to Identify, Catch, & Combat Threats
FREE Online Security Training
Cheers! Customer Referral Program
Glassen Welcomes Two New Team Members
How the Service Portal Can Help You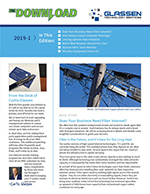 2019-1
Does Your Business Need Fiber Internet?
Intel Delays Cause Computer Shortages
Leasing Options Now Available
Which Web Browser Should You Use?
Glassen Adds Team Member
Why Buy Equipment From Us?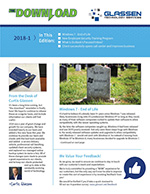 2018-1
Windows 7 - End of Life
New Employee Security Training Program
What is Outlook's Focused Inbox?
Client Opens Call Center And Improves Business