Are you searching for a business phone system that slashes your phone bill costs?
Could your business benefit from a 'flexible' phone that connects to your computer, headset, and personal cell?
Do you want a phone system that's easily customizable, scalable, and feature-rich?
If you answered 'yes' to any of these questions – then it's very likely that a VoIP business phone system is the right choice for you. We understand that making a big change to your business's IT system can be stressful. That's why we're here to help – with a beginners guide to VoIP phone systems.
How VoIP Systems Work
VoIP stands for Voice over Internet Protocol. Rather than using traditional phone lines, phone calls are made via the internet. Because of this, calls can be made anywhere with an internet connection.
VoIP Business Phones are Cost Efficient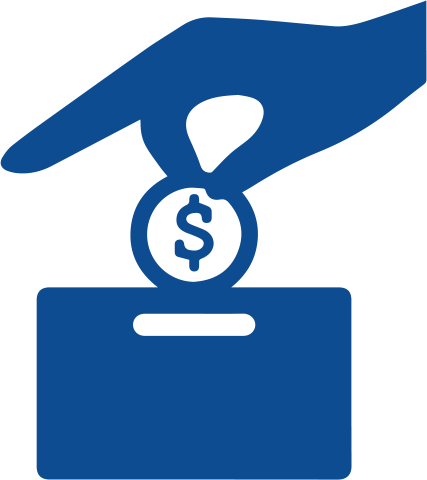 Are you tired of expensive business phone bills? Then it might be time to ditch the old-school phone lines. VoIP business phone systems offer significant savings while increasing the 'professional sound' of your business.
Setting up your Phone
Setting up a VoIP system is relatively easy and cost efficient. Firstly, there is little hardware needed to build the phone's foundation. And secondly, time needed to set up the phone system is minimal, lowering labor costs.
Lower Monthly Costs
Rather than using a traditional phone company, VoIP service is supplied by a SIP Trunk Provider. In short, a SIP trunk provides internet 'lines' and a phone number, making your system appear similar to a traditional phone system.
Because of VoIP's popularity, SIP trunk providers have risen, driving down call charges significantly. It's often possible to find a provider that allows unlimited local calls and cheap international calls. Also, SIP trunk contracts tend to have more flexibility than traditional phone contracts.
With Glassen Technology Services, you no longer need to 'pay-per-line'. Rather than paying for every single device that's equipped to make an outbound call, clients choose a phone plan based on:
A. Number of minutes their company needs per month, or
B. How many simultaneous inbound/outbound calls they would like to allow.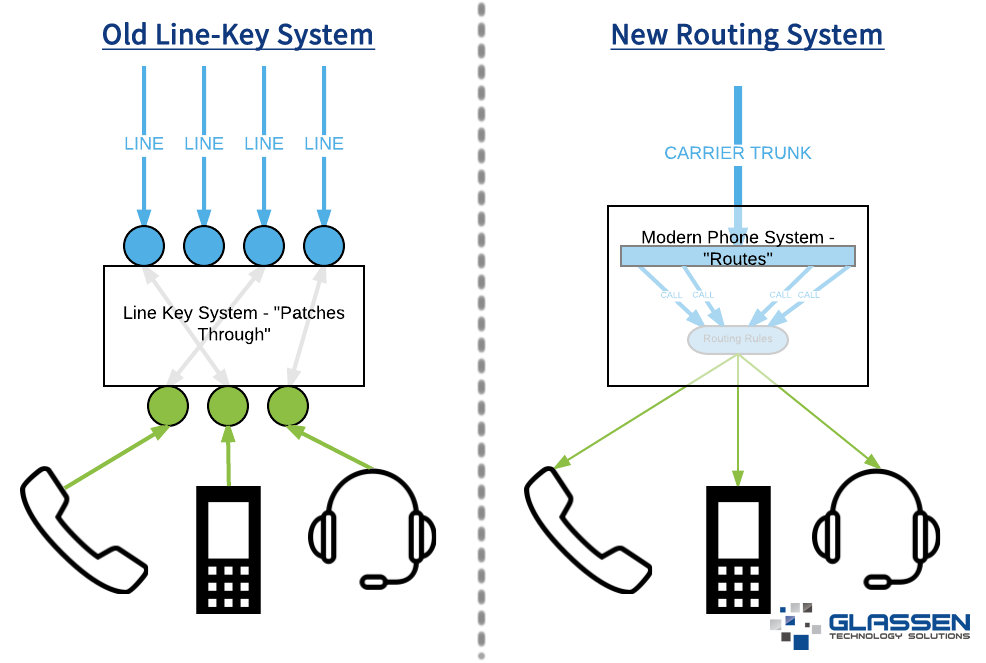 For a more in-depth look at how VoIP monthly pricing works, click here.
To see how much Korndoerfer Homes saved by switching to our 3CX VoIP system, click here.
Adding Phone Lines (Scalability)
It's never been easier to grow your business with VoIP. With traditional phone systems, the number of physical lines that you originally purchase is the amount you get. If your system runs out of lines, the costs can get extreme. Traditional systems often can't be extended whatsoever, forcing businesses to dump thousands of dollars into a whole new system.
On the other hand, VoIP phone systems allow you to add as many lines as you want. If your company were to triple in size, your original VoIP system would easily be able to grow with you. Moreover, it would only take some simple calls to your providers in order to scale the system to your needs.
VoIP Business Phone Features
VoIP is an integrated network of communications that offers true business connectivity. Because of its rich features, a VoIP phone system can bring your business to the 'next level'.
With VoIP, you can tailor each feature to your business. Read more: how we helped Full Service Car Wash, Milwaukee, WI >>
1. Softphone Capabilities
In today's world, having a single business phone or company cellphone may not cut it. VoIP offers a variety of solutions to fit every type of employee and work-space.
Because you can connect to the phone system with any internet connection, you can take business everywhere. In addition to traditional phone connections, you can make calls from computers and smart device apps, using personal cells or headsets.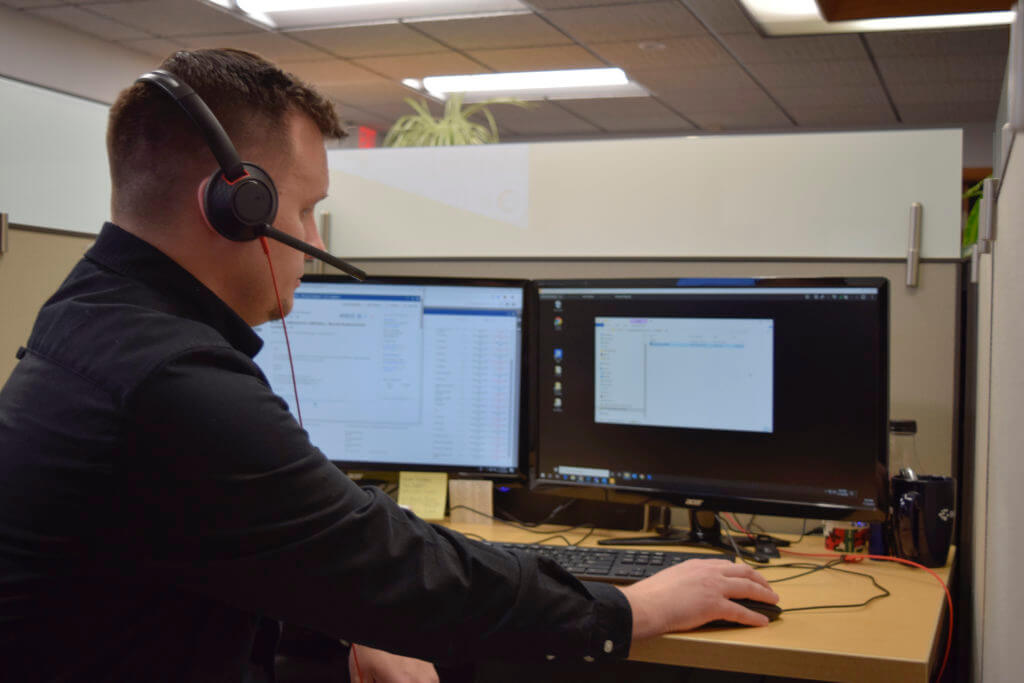 Additionally, you can easily connect or disconnect to the VoIP network with simple 'available', 'away', and 'offline' settings.
2. VoIP to Email
Another great feature is the connectivity of phone to email. For instance, faxes convert to PDF files and get forwarded to your email. Similarly, voicemails are converted to voice files and sent to your inbox. You can even rewind, fast-forward, pause, and a save the messages.
3CX just added voicemail transcription with the help of Google speech services. Read more>>
3. Phone Line Flexibility
VoIP phones grow with your business. Rather than installing traditional lines, simply call your SIP Trunk Provider and they can add lines immediately. It's never been easier to handle increased call volumes.
4. Automated Attendant
With an easy-to-setup automated attendant, callers can be directed to an extension without operator intervention. You can customize your menu options and create a user-friendly interface. Plus, you can easily modify interactions based on business hours.
On a similar note, you can customize hold music – providing your customers with a relaxing, fun, or informational calling experience.
5. Phone queues
Phone queues allow incoming calls to be placed in a hub under a certain extension. You can put many callers on hold while assisting other customers. As a result, you can lower the number of abandoned calls.
Furthermore, phone queues are easily manageable via the 3CX switchboard. On your computer or smart device, you can see the queue activity in real time. The Switchboard can be tailored to your business's individual needs. On the Switchboard, you can see:
number of calls waiting, answered, and abandoned
which agents are logged into the queue
caller information such as name, number, length of time on line
Learn more about 3CX's user-friendly Switchboard: Click here>>
Another great feature of VoIP phone queues is the ability for a user to easily log in and out. This feature allows only available users to receive a call from the queue.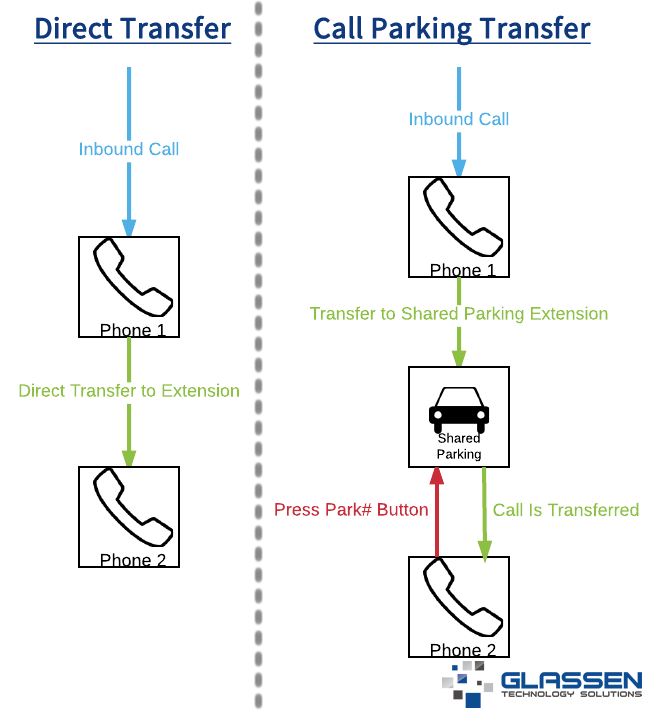 Still confused about VoIP phone 'lines'? Read Hold the Phone. Where are My Lines?>>
Conclusion
A VoIP business phone system is a cost-saving, feature-rich, connectivity-enhancing addition to any growing company. We're here to help with you with every step of integrating the system. And we even offer unlimited support as part of our Managed IT Services.
For a free quote & consultation, contact us here.
Want to know more about Managed IT Services? Check out our guide: Are Managed IT Support and Services Right for You?>>
Click here to hear from our customers >>