Are you contemplating upgrading your VoIP conference room phone? Or perhaps your business still utilizes an outdated "pay per phone" system and you're considering the shift to a VoIP cloud phone system altogether. In either case, stay tuned, because today we're reviewing the feature rich Yealink CP960 conference room phone.
And while you're here, don't forget to check out our beginners guide to VoIP: Is a VoIP Business Phone Right for You?>>
1. Touchscreen Display
First off is our favorite feature – the colored touchscreen display. Not only does the phone's 5-inch-tall, high resolution screen create a look of sophistication, but it also generates ease of use. The touchscreen buttons are vivid and largely simplify navigation in comparison to the phone's predecessors.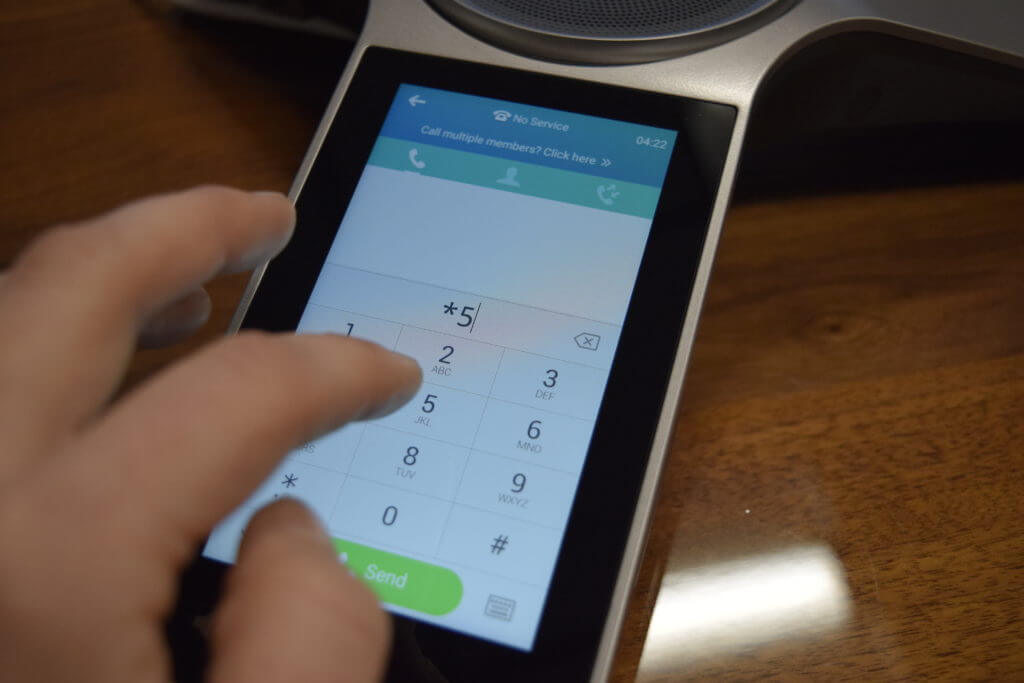 2. HD Audio
Next, we'd like to highlight the advances in audio. This conference phone features extended range, with the ability to effectively cover distances of up to 20 feet while eliminating dead zones. Additionally, general audio quality has risen with new acoustic technologies. One example of this tech is the addition of intelligent microphones, capable of distinguishing and removing distracting background noises.
3. Other Rich Features
Lastly, this VoIP phone tailors to today's innovative businesses with a variety of new features. It boasts seamless connectivity via Bluetooth, USB, laptop, desktop, or softphone. The phone also includes a "virtual meeting room" allowing conference call invites at the click of a button. Yealink Active Speaker eliminates the guessing game of who's talking by highlighting the speaker's name on the large display.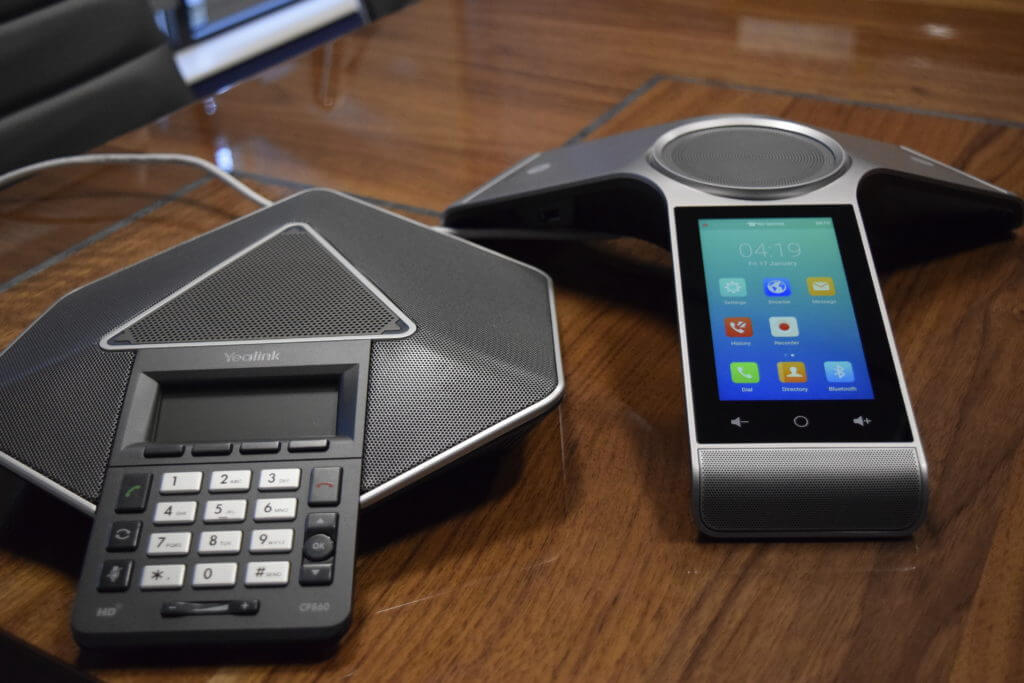 Our final thoughts? This conference room phone is a great, feature-rich addition to any VoIP system- especially if your space is medium- large, as the Audio capabilities are so great. Also, we love the touchscreen for its ease of navigation (and style).
If you'd like more information on the Yealink CP960 conference room phone, or have other questions regarding our 3CX VoIP phone systems, please contact us here.