Which Mobile Email Application is Best for Your Business?
E-mail is critical to most business's day-to-day operations. In the haste of getting employee mobile devices set up to access business e-mail, setup options are often overlooked, and key features left behind.
Both Apple and Android include native email applications which can be set up to access Office 365 – but did you know that Microsoft has Outlook for Mobile available for both mobile platforms?
What's the difference?
Having features that work for your company is important, especially when dealing with email platforms. Outlook for mobile offers seamless integration with the Office 365 suite including email, calendars, and even OneDrive for business. Outlook also offers an invaluable feature called "Focused Inbox" which helps you save time and focus on the emails that matter. Read More on the advantages of Focused Inbox.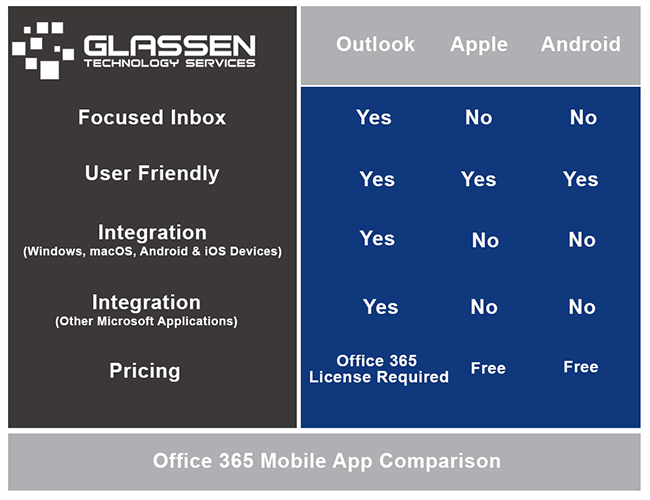 Conclusion
Although it requires an extra step to install, Outlook for mobile comes out ahead compared to the integrated free mobile e-mail clients!