While planning our new office, we wanted to create a fun and casual environment for both our staff and visitors. One of the ideas of our president, Curtis Glassen, was a popcorn machine.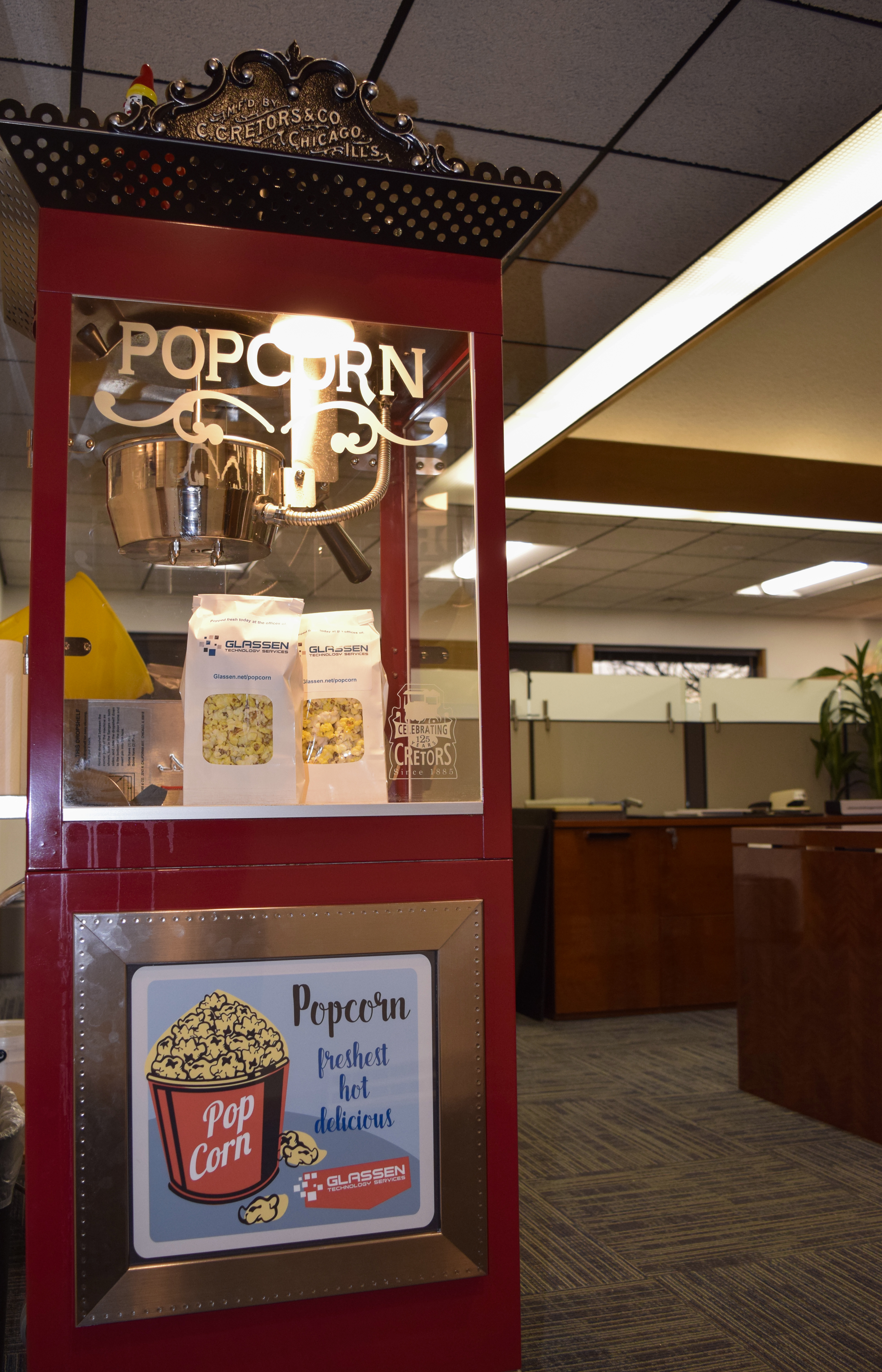 The logic was simple: most people enjoy popcorn,  it's a great office snack, and it's easy to make fresh every day. The idea escalated quickly and we now have a full-size carnival style popcorn machine in our office!
We like to share, so don't be surprised if we show up with some "fresh, hot, delicious" popcorn during a visit to your office- or grab some when you swing by ours!
In addition to the classic salt and butter, Curtis is always experimenting with new flavors from home. Have a suggestion? Send it our way!