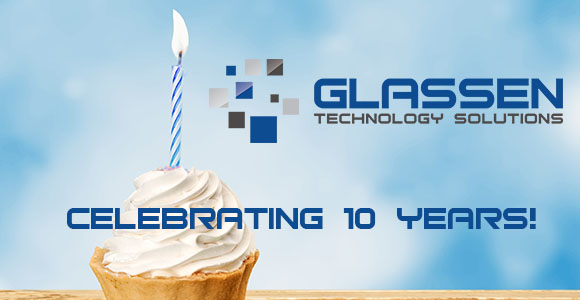 June 2016 marks our 10th year of business.
This year we've gone through a lot of changes. Most notably, we've moved our office and changed our name.
Moving forward, our new name is: Glassen Technology Services. This name change is part of a large effort to re-brand, refine, and expand our marketing.
Amid all of the recent changes, our mission remains the same: To help our customers achieve their business goals and objectives through building and supporting their IT systems. We continue to focus on being a company that brings personality and a personal touch to an industry that lacks it. Read more about our values here.